CANSOLV CO2 CAPTURE SYSTEM
CO2 Removal Technology Fact Sheet
CANSOLV CO2 technology can help refiners, utilities and other industries to lower their carbon intensity. It can help meet stringent greenhouse gas abatement regulations by removing CO2 from their exhaust streams. All while helping to simultaneously lower SO2 and NO2 emissions and enhance margins.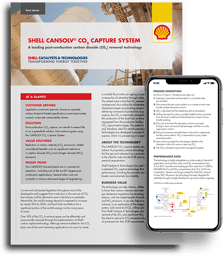 Download the Fact Sheet to learn:
How the technology works
Detailed process description
Performance data
Two CANSOLV licensed plants are in commercial operation, including one of the world's largest post-combustion applications.
Complete the form on the right to download the Fact Sheet.