Digital solutions to advance the energy transition
Digital solutions are accelerating the quality and accessibility of information required for energy transition applications.

This report provides an overview of Shell's leading development in digital solutions and how Shell Catalysts & Technologies is integrating that wealth of knowledge into our customer offerings. These solutions include VR & robotics to improve safety and digital twin technology to optimise asset performance.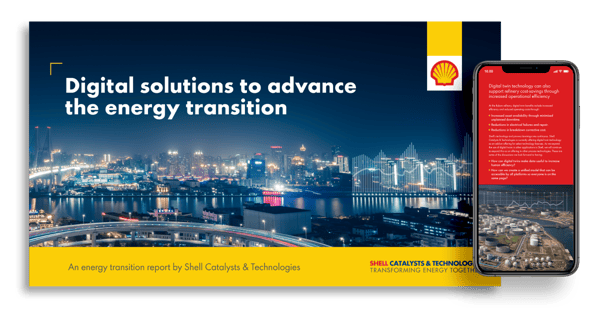 As we incorporate our digital learnings to make the energy transition journey possible, this report presents current strengths of our digital solutions, as well as their potential evolution through discussions with customers such as:
How could data integration result in a lower carbon intensity for your asset?
How can safety be improved in the implementation of new energy transition technologies?
How is the energy and process industry working together to leverage AI to meet energy transition goals?
Download the report by completing the form.