Make Every Molecule Matter: Energy Transition Technologies
Learn how energy producers and resource holders can keep pace with the energy transition over the short, medium, and long term. Shell Catalysts & Technologies President, Andy Gosse, and VP Marketing and Business Operations, Darren Cross, detail the benefits of technologies that are set to play a significant role as the energy transition develops.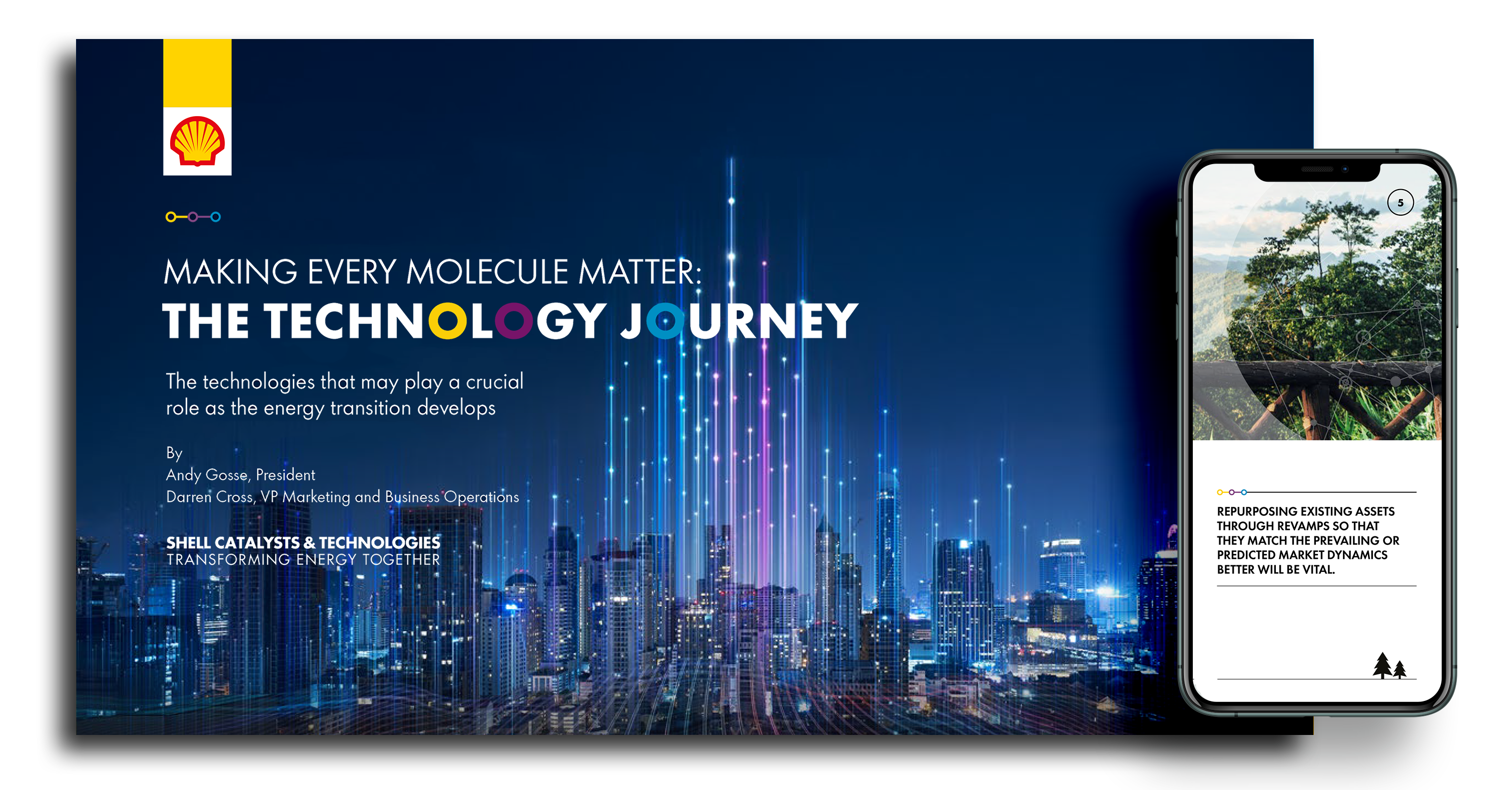 An abundant number of technologies will be necessary to meet the decarbonisation and clean energy demands of the coming decades. In this resource, readers will learn more about:
carbon capture and storage technologies
blue hydrogen
biofuels and other low-carbon alternatives
Power-to-X technology
Download the technology journey
Submit the form to access the Make Every Molecule Matter energy transition resource from Shell Catalysts & Technologies.